This week, the Mulberry brand may be getting a major boost from Prince Harry's girlfriend Meghan Markle, and an underrated Mansur Gavriel style suddenly finds itself in the hands of Gigi Hadid. And if you'll make the journey with me through our usual slough of Hermès, Chanel and Céline bags, you'll be rewarded with pics of Rihanna on a movie set!  Now, let's take a look at below!
Alessandra Ambrosio
Hermès Birkin
Has winter finally descended upon LA? Alessandra Ambrosio's cozy-looking outfit implies that it might have. She's carrying one of her two most highly preferred Birkins.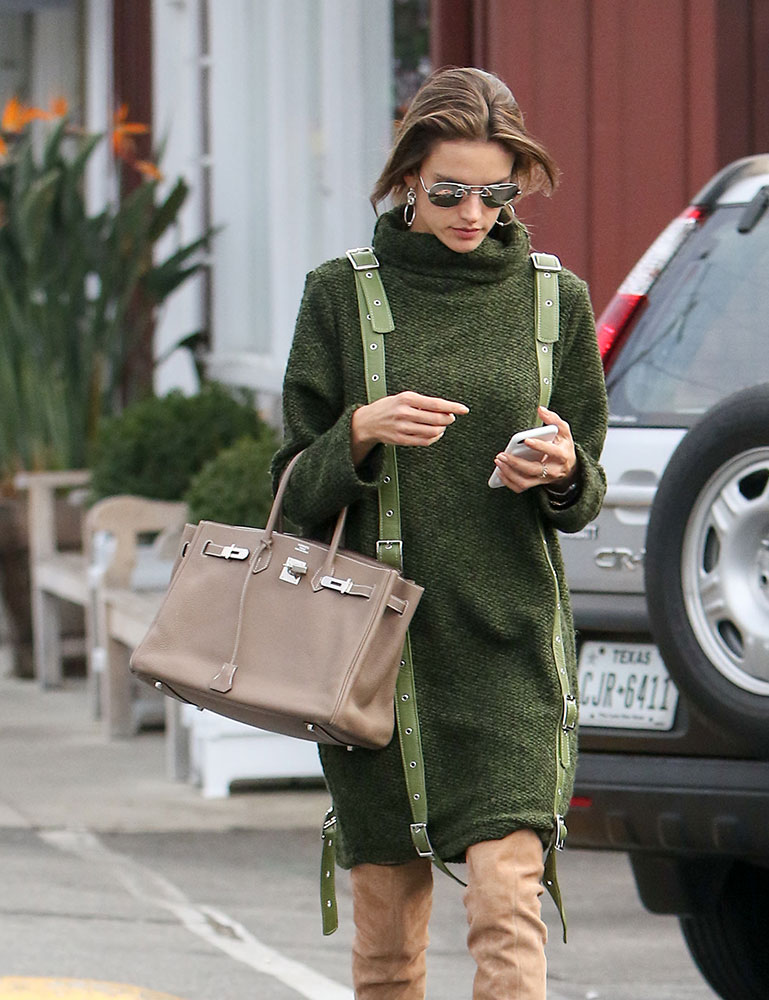 ---
Ariel Winter
Céline Nano Luggage Tote
Ariel Winter has been particularly partial to Céline bags lately. We just saw her with a black leather Céline Nano Luggage Tote a couple of weeks ago, and now here she is with a red Nano accented with a matching Fendi Bag Bug.
---
Gigi Hadid
Mansur Gavriel Lady Bag
Here's Gigi Hadid, out and about in NYC with a black leather Mansur Gavriel Lady Bag. The Lady Bag first made its debut back during NYFW 2015, but never became quite as omnipresent as the Mansur Gavriel Bucket Bag did. That could always change, however.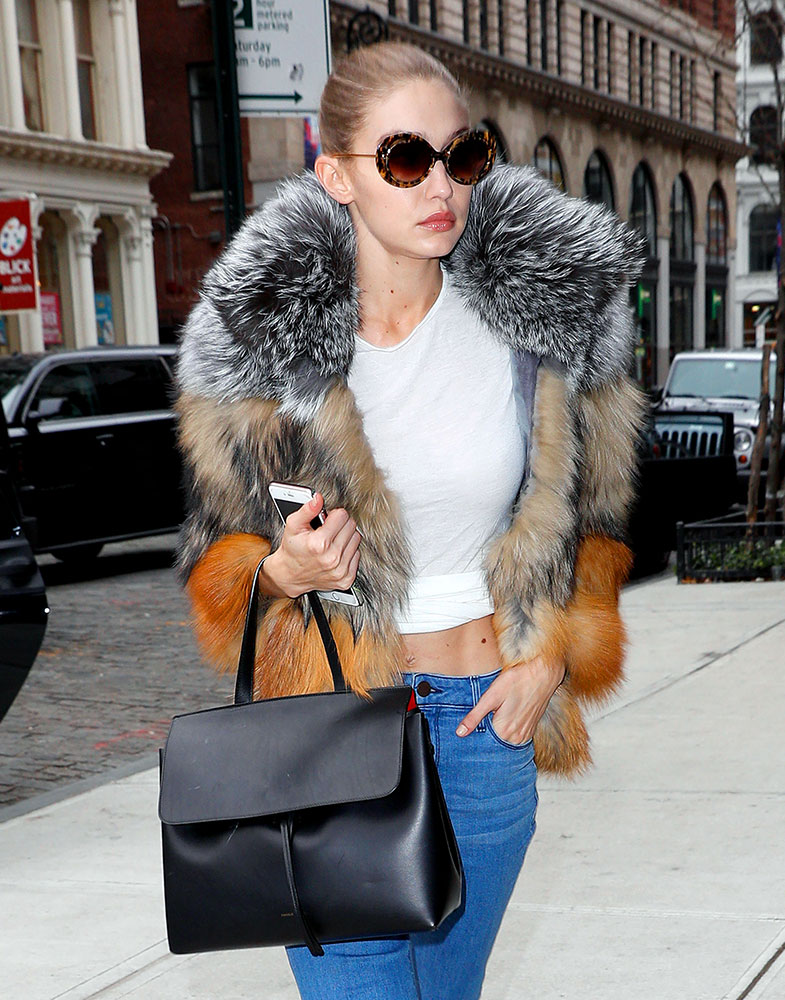 ---
Lady Gaga
Mark Cross Grace Box Bag
If you look past all the shameless self-promotion involved in this outfit, you'll notice that Lady Gaga is carrying a gorgeous little natural leather Mark Cross Grace Box Bag. These bags have been something of a sleeper hit with celebs over the last two years or so.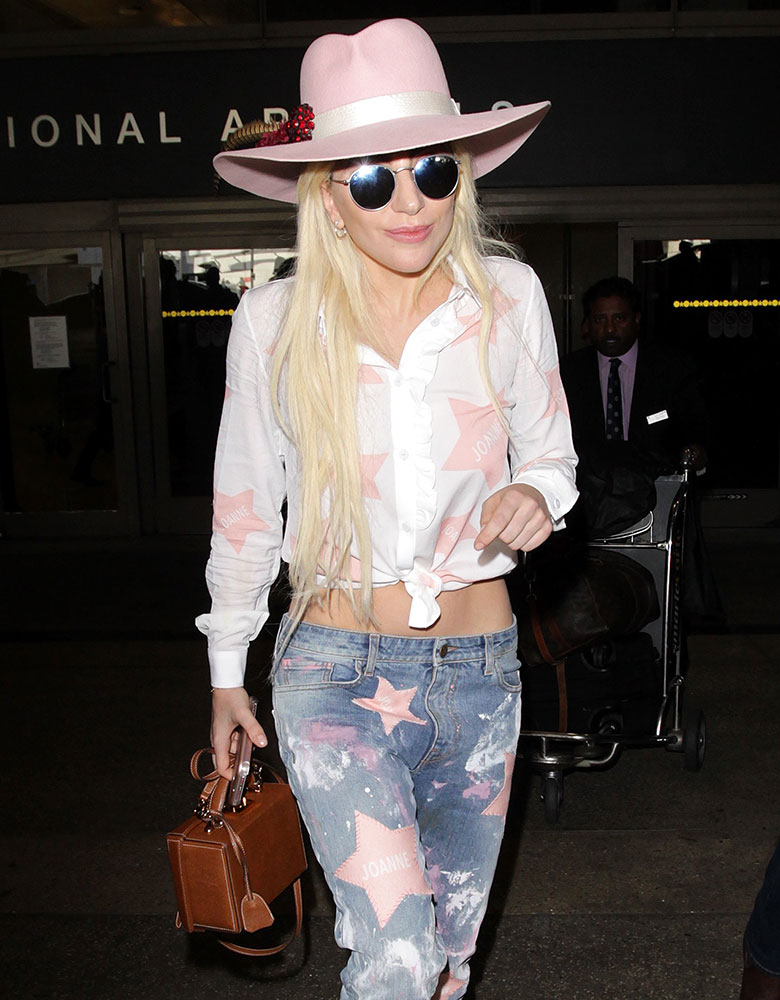 ---
Meghan Markle
Mulberry Zipped Bayswater Tote
Here's actress (and royal squeeze) Meghan Markle, heading to yoga in Toronto with her yoga mat and a beautiful burgundy Mulberry tote in tow. Can't help but wonder if this bag might've been a gift from someone.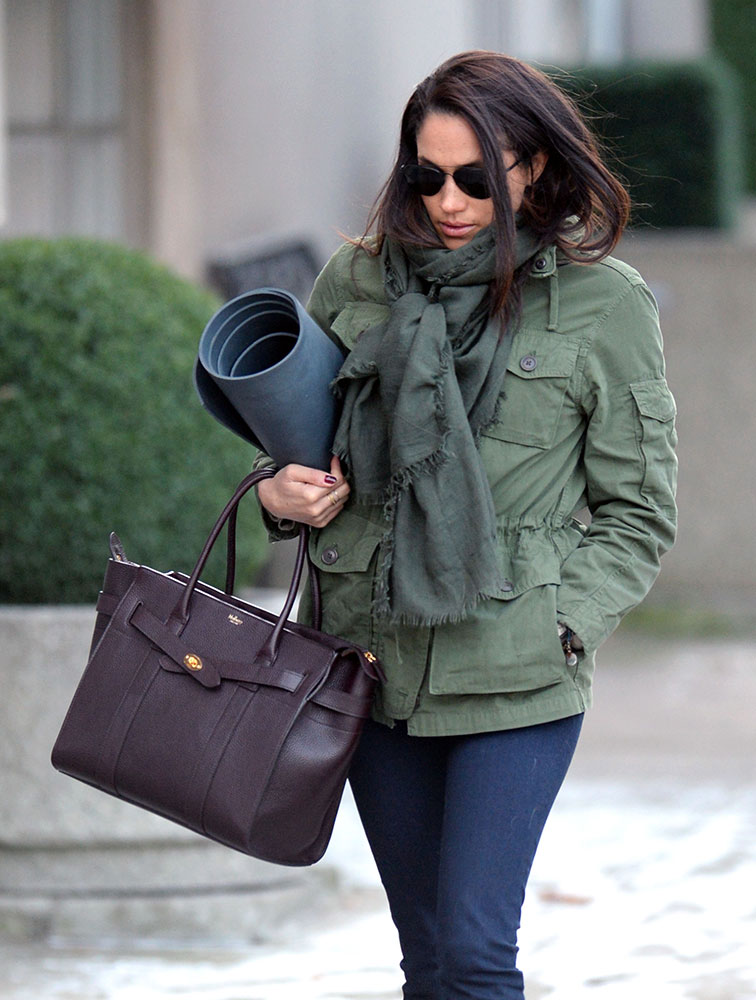 Melanie Griffith
Louis Vuitton Neo Eole Rolling Duffel
Paps caught up with Melanie Griffith right at the arrivals gate at LAX. She's ferrying her Louis Vuitton luggage into the airport, and giving us a coy smile that says "I suspected members of the press would be here."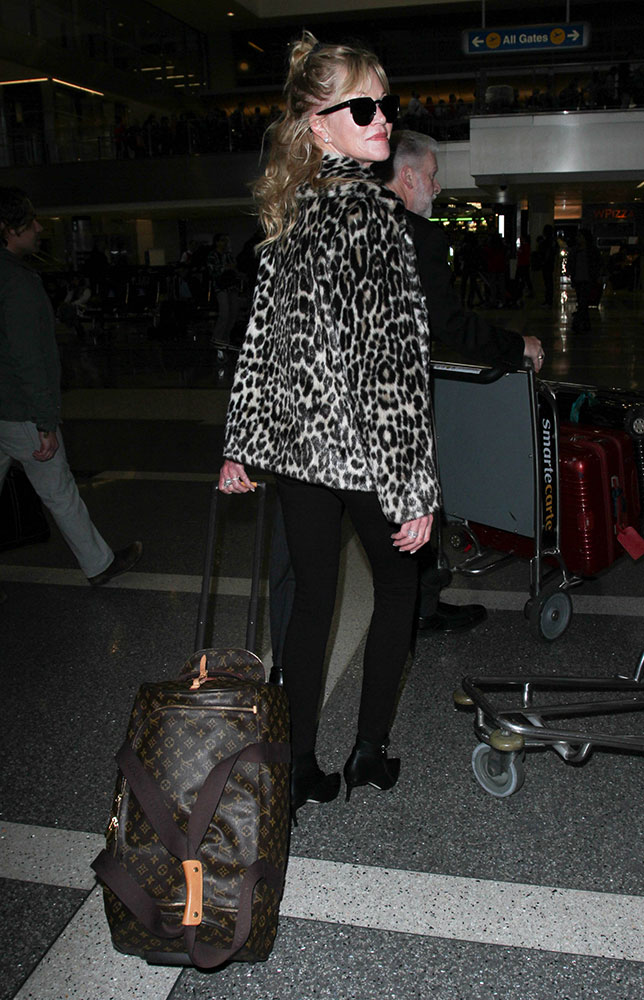 ---
Rihanna
Louis Vuitton Palm Spring BB Backpack
Ri-Ri is also feeling the Louis Vuitton vibe this week. Here she is carrying a petite Louis Vuitton Palm Springs BB Backpack on the set of Ocean's 8 in NYC. Are you aware that they're doing an all-female Ocean's 11 reboot? Don't pretend you're not excited.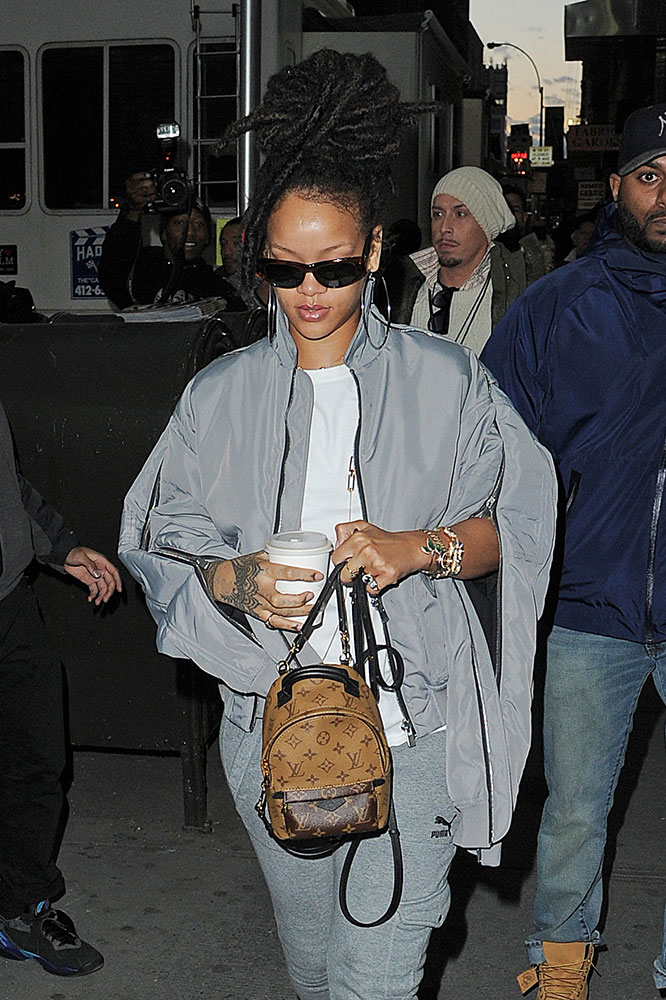 ---
Sanaa Lathan
Chanel Flap Bag
Finally, here's actress Sanaa Lathan, on her way to dinner at Catch with a lovely navy blue quilted leather Chanel Flap Bag. Catch continues to reel in each and every celebrity who lives within a 50 mile radius of the building.